Insulation Removal toronto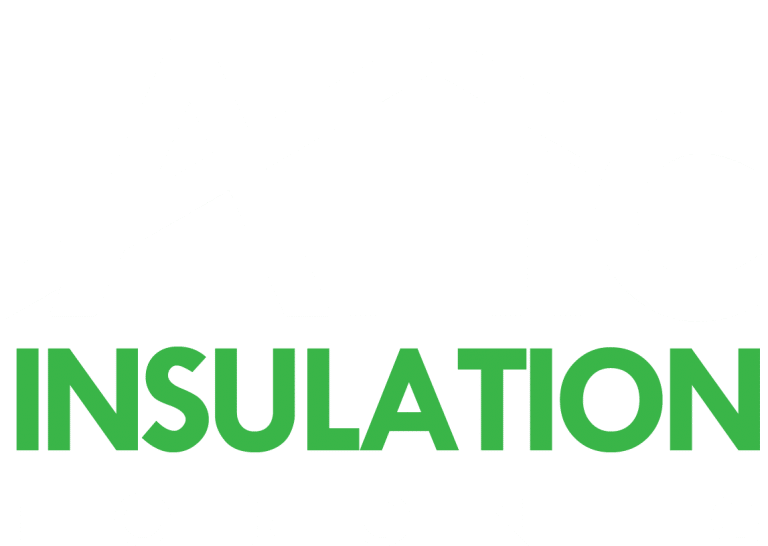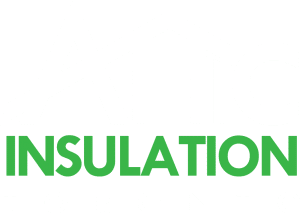 PROFESSIONAL AND AFFORDABLE
Attic Restoration SERVICES IN THE GTA
Insulation Removal Services
Professional Insulation Removal
We are a leading provider of attic restoration services in Toronto. The attic is crucial to the overall energy efficiency of your home since the roof is where most of the home's energy is lost. We understand that this space is out-of-sight and therefore easy to neglect. Eventually, you may end up with worn or damaged insulation, mould, mildew and other toxins among other potential hazards. Your HVAC may be spreading contaminated air throughout your home.  Our team of experienced and highly trained professionals can taken on even the most challenging insulation projects. We can remove all types of attic insulation including blown in, batt and vermiculite. We offer professional services at affordable prices. 
There are many reasons to hire professionals to remove your old or contamidated insulation . Handling contaminated insulation in a tight space raises serious health concerns especially if you do not have the proper safety equipment. Our technicians are trained and equipped to handle even toxic material properly in all kinds of environments.
Our Attic Insulation Removal technicians use modern equipment to remove old insulation out of the attic without releasing dust, debris and allergens in the house. Our work is always clean, tidy and effective. All insulation is removed using PVC suction hose straight to insulation bags in our trucks. There is no dust or contaminants left behind. 
When TO REMOVE INSULATION
At the very least, get an expert opinion on whether or not you need to remove your old insulation. There are instances where the solution is simply installing new insulation over the old one. However,  there are instances where it is in your best interest hire a professional for insulation removal in Tronoto.
We suggest that you call us if you have noted the following issues:
Haven't inspected your attic for more than a year

Concerned with the dust and debris piling in the attic

Residents suddenly prone to allergies and respiratory issues

When dealing with pests and wildlife in your attic

Odours and smells from the attic

Before installing new insulation

Noticed a dip in energy efficiency

Failed an energy audit

For older homes built before 1975 – asbestos insulation is common in these houses and is considered toxic and dangerous
Our team comes equipped with protective gear, powerful vacuums, chemicals and equipment to perform removal of old and contaminated insulation and attic cleaning services. Our equipment is specifically designed to operate from home's exterior and within the confines of the attic so you don't have to worry about spreading dust, debris and possible toxins and allergens to the rest of the house. We always begin with an inspection before defining the range of services required which is explained to you in detail before we start working.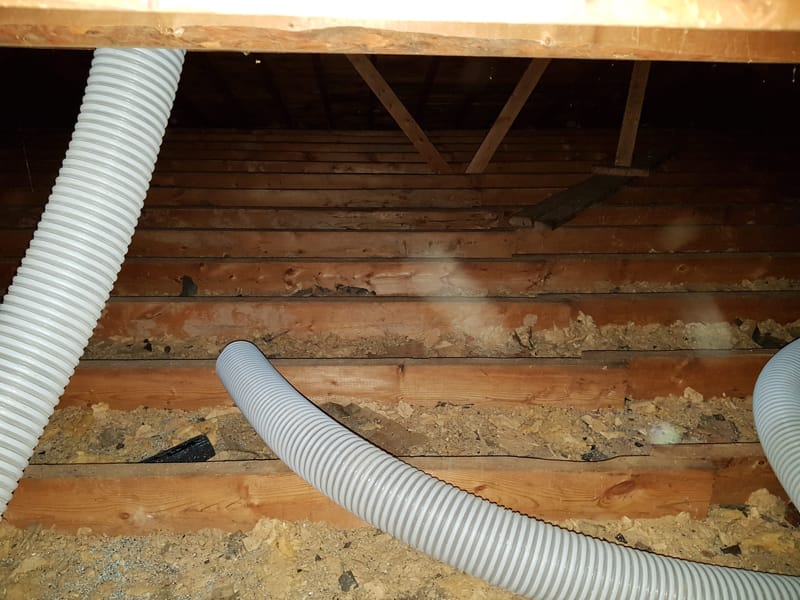 After removing old isulation it is the best time to install new and the most energy efficient and value-for-money attic insulation. The options include cellulose blown in insulation which offers a great R-Value especially for the price and fibreglass insulation. Our technicians have experience and knowledge necessary to offer the best recommendation for your specific situation.
Give us a call to schedule an attic inspection
WHY HIRE US FOR ATTIC Insulation Removal
We are a one-stop service for all your attic needs. Whether you simply need to remove old insulation and clean out your attic after many years of neglect or require additional services, we are the experts for the job. We remove (and dispose) old insulation and install new. Our materials are environmentally compliant, modern and have excellent R-Value. Our experts inspects the attic before suggesting the most suitable insulation material.
Schedule a site visit with one of our technicians for a professional opinion and get a quote for our attic insulation removal services in Toronto. Our team treats your home with respect and leaves it in the condition they found it in. We perform extensive background checks on all our employees to keep our clients at ease having strangers in the house.
WHY Remove Old Attic Insulation?
There are many possible explanations for why your energy bills seem to be rising by the year but poor attic insulation is always a major suspect. Old, worn or damaged insulation is inefficient and could be the reason for mounting electric bills. The inefficient insulation is also causing your HVAC system to work harder than necessary which leads to preventable maintenance and repair costs. Most homeowners recover their investment in new attic insulation within three years.
Pests such as rats, mice, squirrels and bats in the attics aren't just a nuisance but have likely destroyed the insulation. These pests rip insulation to use as nesting material. Furthermore, pest feces and urine contaminate the insulation and in most cases, there is little choice but to remove and replace the insulation. Wildlife urine and droppings contain numerous disease-causing pathogens some of which may be fatal.
Your old insulation may be inefficient and even dangerous. Attic insulation technology has improved a great deal over the past decade so you can expect a far better return on investment by replacing with new insulation. Furthermore, old insulation contains asbestos and other compounds that are now considered dangerous. This is true especially for homes built before 1975 whose insulation is most likely vermiculite.
From leaking roof to sweating pipes and poorly ventilated attics, there are many reasons for moisture problems in the attic. Consistent moisture in your insulation grows mould and mildew which cause serious respiratory problems among other health issues. Most moisture problems are difficult to diagnose and require an expert's keen eye and experience.
How much does it cost to remove insulation from an attic?
Expect the cost for insulation removal to start at around $2 per square foot. There are a few factors that can drive the insulation removal cost up.
Accessibility – How accessible is your attic? The higher the clearance inside the attic the better for everyone. Lower clearance attics require more time to work on and hence the cost per square foot will be a little higher.
Size – Very small attics will have a higher cost per square foot for removal. We would have to mobilize the same number of personell and equipment for a small attic as for a large attic.
Debris – Attics with insulation that contains a lot of debris will be more expensive to work on. Debris can damage our machinery and thus requires more care and time to deal with. Consequently, the cost increases when there is debris present. If your attic contains construction debris, nails, plywood, shingles, animal carcasses, fecal matter etc expect a higher cost for removal.
Amount of insulation – Removing higher levels of insulation is more costly that removing lower levels of insulation.
Type of Insulation – The cost to remove blown in insulation is generally lower than of that to remove batt insulation. Cellulose loose fill insulation can be removed efficiently with an insulation removal vacuum. Batt insulation on the other hands needs to be removed manually. Either cut in pieces and fed through the vacuum hose or placed in bags and taken out of the attic by hand.
Call us for an exact insulation removal quote. We will inspect and measure your attic and provide a written quotation for your consideration.
DIY Vs Professional Attic Insulation Removal Toronto
Safety is a concern when getting into crawlspaces and attics. Depending on how the home is built, the attic floor may be unstable or can't handle your weight. Hire a professional to perform attic repairs especially if you do not know what the attic floor is made from.
Professional attic remediation and insulation removal in Toronto takes between 4 – 7 hours. You can expect to take twice the time a professional would even with help from friends. It is quicker and more convenient to let a professional do the job.
Proper tools guarantee that the job is done properly and efficiently. You also need vacuum equipment to clean up the mess after removal, air-sealing equipment to prepare the attic for the new installation and a disposal system especially when dealing with the toxic material. Renting this equipment is most likely more expensive than simply hiring the professionals.
Finally, the return on investment you get from your new attic insulation entirely depends on the quality of work that went into removing the old insulation, installing the new one and everything in between. You can recoup your investment in as little as three years but only if you do the job right. Only a professional can guarantee the best possible result.
Give us a call to schedule an attic inspection
We provide attic insulation removal services in Toronto, North York, Scarborough, Markham,Pickering, Richmond Hill, Vaughan, Brampton, Mississauga, Oakville, Milton, Caledon, Orangeville, King City and more