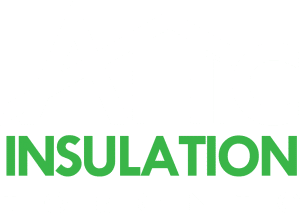 We work hard to keep your home
well insulated and completely sealed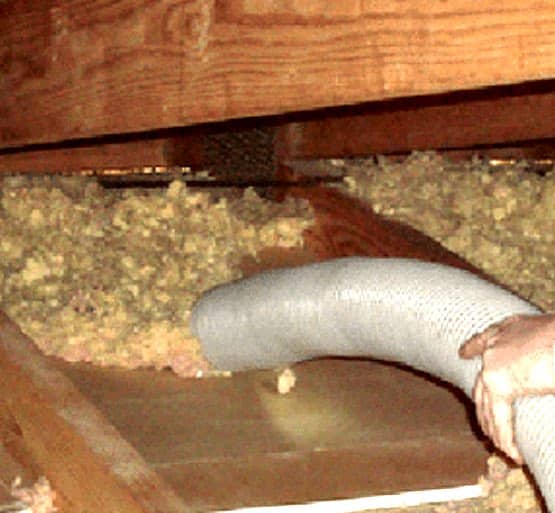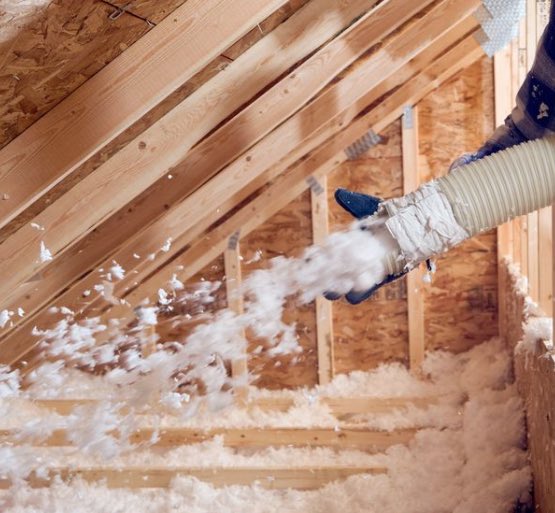 Attic Cleaning and Disinfecting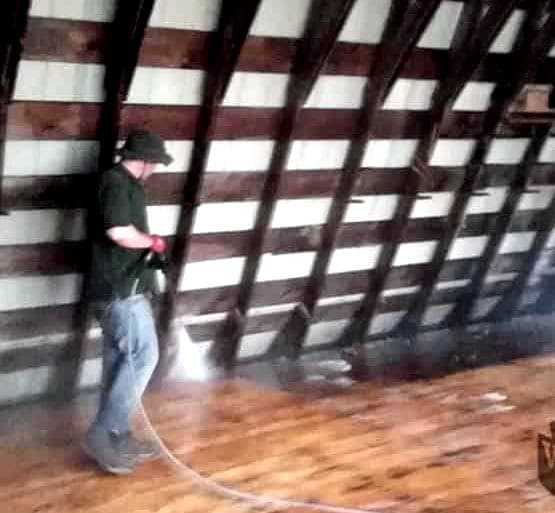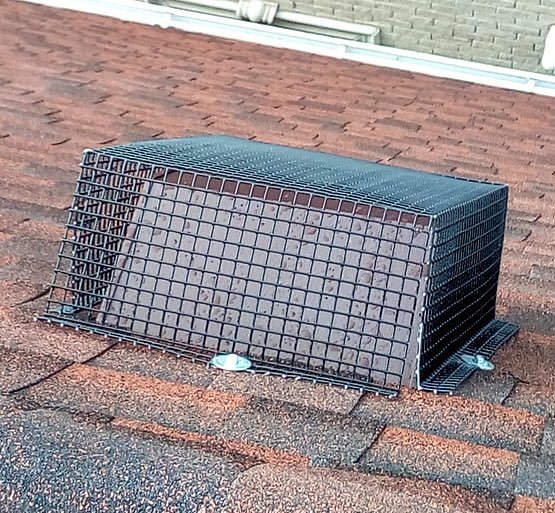 Savings with proper attic insulation
Attic insulation is a great way to dramatically improve your home's energy efficiency. We are insulation experts in Toronto and specialize in inspecting attic insulation, providing expert recommendations, removing old insulation and installing new insulation. Our services also extend to wildlife removal, attic cleaning and restoration.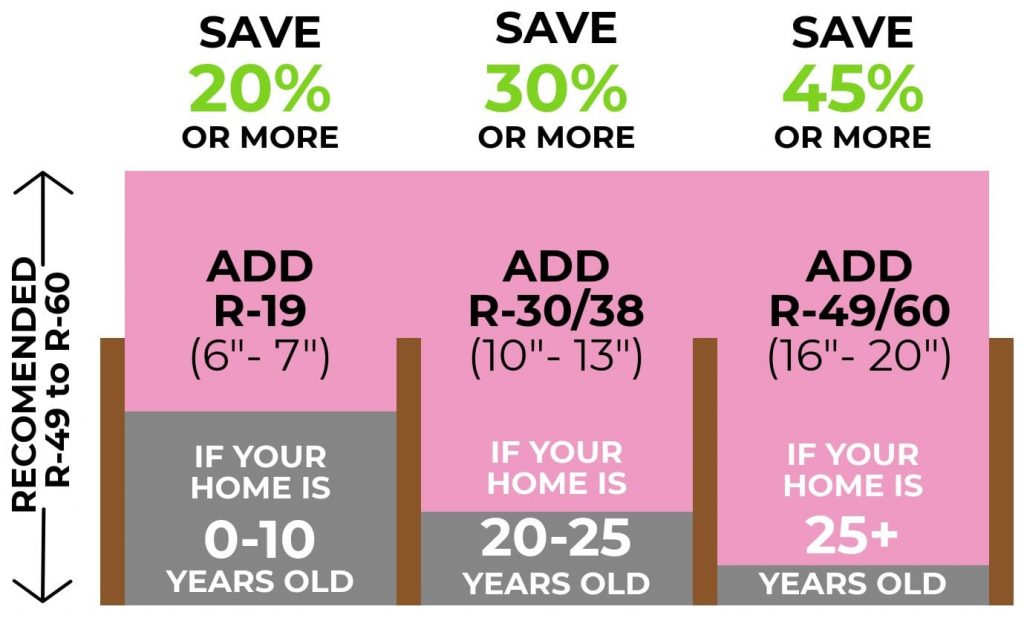 Our technicians are continually trained in the industry's best practices and are equipped with the best technology to remove old insulation without creating a mess and installing new insulation quickly, efficiently and effectively.
Why You Need To Replace Old Insulation
There are many instances where you can simply install new insulation over the old one especially when working with batting. Unfortunately, this is not always the case. Our technicians can provide accurate information on this after inspection. There are instances where you definitely need to remove old insulation such as:
After wildlife or pest removal

Mold and mildew on insulation

Asbestos insulation – usually for homes built before 1975

Leaking roof and other moisture issues
Hire our experts to remove your old insulation. The material might be toxic especially if you've had wildlife or pests living in the attic. Animal feces contain many disease-causing pathogens that soak into the insulation and make it dangerous to inhale or handle. Mold and mildew are also toxic and shouldn't be handled without proper gear including gloves and respirator or face mask.
It is also dangerous working in an attic that is not properly ventilated, working in tight spaces and with unstable attic floors. Our professionals are used to working in all kinds of spaces and environments and will do a better job removing the old insulation. They also remove toxic material without contaminating the rest of the house and know how to dispose it safely and responsibly.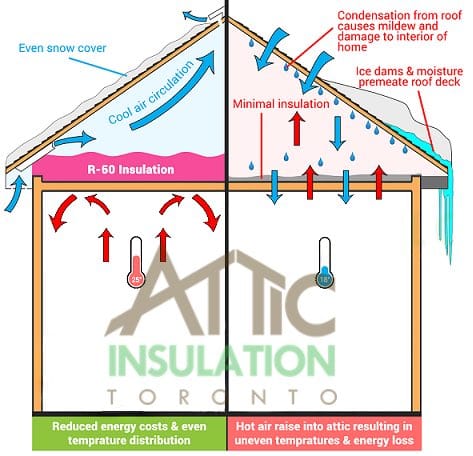 WHAT HAPPENS TO THE OLD INSULATION?
Attic Insulation Toronto specializes in removing old insulation. Our technicians are equipped with proper safety gear to handle toxic or dangerous material. We also transport and dispose of toxic materials safely and responsibly. Our team uses high-tech equipment to remove the old insulation without contaminating the rest of the home with dust, debris or other allergens. This is critical in cases where there are suspected toxins or contaminants in the old insulation.
We have streamlined our services over the decades. We have been in the industry to become synonymous with high-quality new insulation installation in Toronto. You can expect;
Proper Documentation – including bonding, licensing, certification and insurance

Well trained, friendly and experienced staff

High-quality materials and high R-value

Fair and transparent pricing

Materials and workmanship that adheres to local and national laws and regulations

Modern and high-tech equipment and best practices
Hire us to inspect existing insulation, remove old insulation and/or install new insulation. 
Contact us today to get a quote or to request more information about our services.
When you need new attic insulation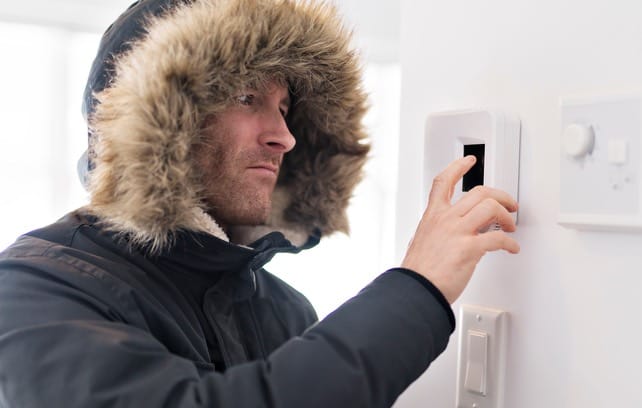 Common signs of damaged or contaminated insulation include thermostat issues, ice buildup on the roof and mould outbreak in the house.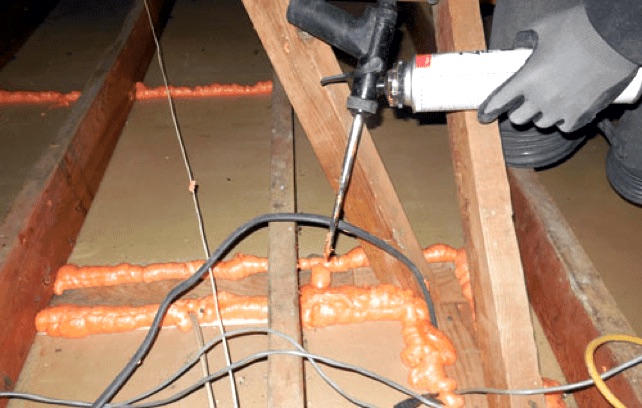 Remove old insulation and air-seal the attic before installing new insulation to get the best possible performance and return on investment.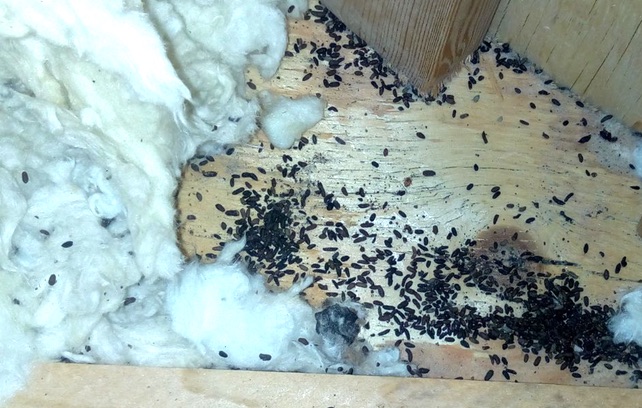 Contaminated, old, moisture-damaged and decaying insulation is dangerous and poses serious health risks including allergies and respiratory infections.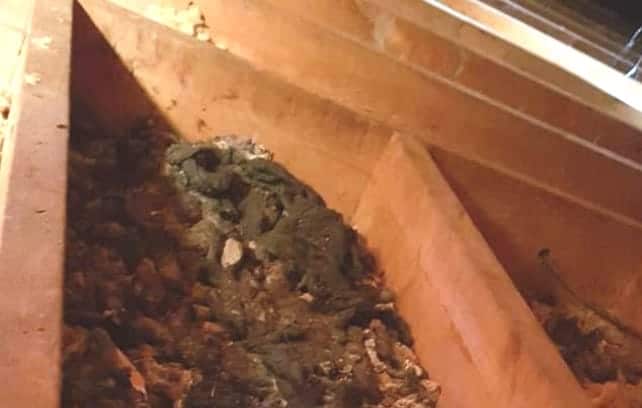 Common causes for damaged insulation include excess moisture in the attic, smoke damage, contamination by wildlife and pests, age and a leaking roof.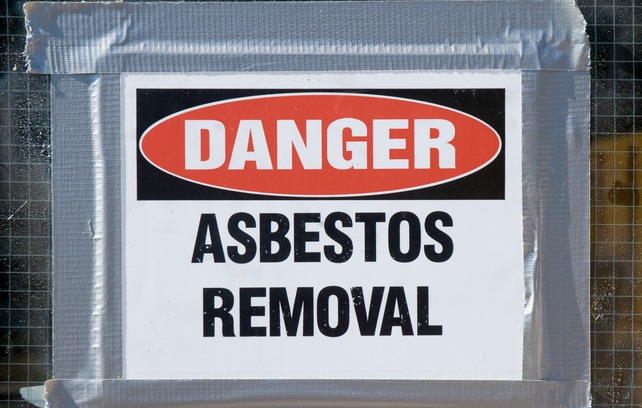 Many homes built before 1975 have asbestos insulation which is not only illegal for insulating and fireproofing but also considered a toxic and hazardous material.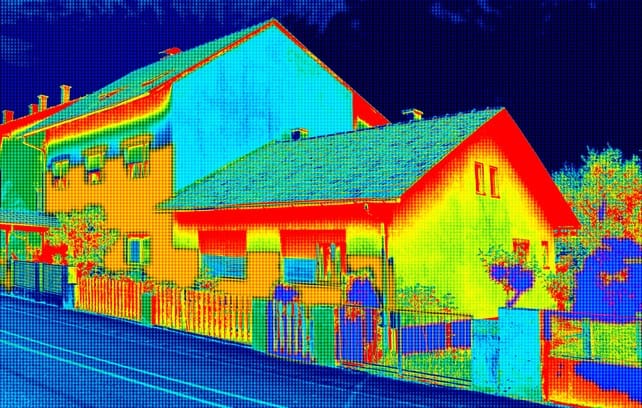 An un-insulated home can lose up to 60% of the energy produced indoors, primarily through the attic and walls. There are up to 10 different options for insulation on the market today.
Choosing the Best Attic Insulation Toronto
The two main types of attic insulation are blown-in insulation and batt insulation. Each has its own unique advantages and applications so speak to our experts for recommendations on the best option.
ADVANTAGES OF BLOWN-IN CELLULOSE INSULATION IN TORONTO
It is quick and easy to install and particularly good for attic spaces. The loose-fill material is perfect for insulating around fixtures and odd-shaped structures and fills cracks and gaps. This type of insulation is eco-friendly and has a high content of recycled material. Blow in insulation in Toronto has steadily gained popularity over the past decade for the following reasons:
Since the insulation is loose fill, it fits in gaps and cracks without leaving any weak spots. It is also great for insulating around odd-shaped structures and fittings. The tight and compact seal makes this option very energy efficient; up to 22% more than ordinary batting solutions according to some experts.
A typical blow-in installation is a two-man job. One feeds the machine while the other handles and directs the hose. The job can be completed quickly if performed by our experts. We use only the best equipment and high quiality materials. 
The tight and compact place fit means that the insulation makes a great sound barrier if you are looking for soundproofing qualities along with energy efficiency.
Blown-in attic insulation offers a great return on investment. Most homeowners recover the installation cost in the first 2 – 4 years.
Get our experts to inspect your attic and recommend the best material for your blow in insulation in Toronto.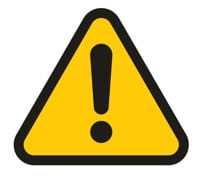 Hire our Attic Insulation Toronto experts. We can remove the old insulation especially if your attic has moisture problems, pest and wildlife infestation (rats, mice, squirrels, raccoons, etc.), insulation installed before 1975 (it might be toxic and contain asbestos). Only professional installers can guarantee that you get all mentioned benefits and more from your new attic insulation.
Blow-In Cellulose Insulation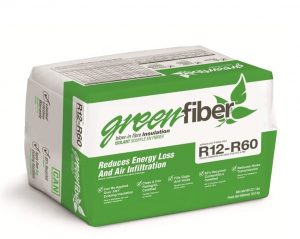 Blow-in insulation is installed by literally blowing loose-fill material into place. Cellulose is a good option for loose-fill insulation. Other types include fibreglass and mineral wood.
Cellulose blow in insulation has been around for a long time and has several advantages over other options including;
Has the highest recycled material content – it's made from up to 85-percent recycled newsprint

Very effective in filling gaps and voids to provide premium insulation and great soundproofing

Has a higher R-value on average than fibreglass – approximately R-3.2 per inch VS R-2.2 per inch for fibreglass

Good fire retardant and pest resistant qualities

Easy to install and typically requires a 2-man team;  can be installed in just a few hours

Requires little technology to manufacture and therefore available almost anywhere and at a reasonable price
Our technicians have combined decades of experience installing blown-in cellulose attic insulation. Installation can be a messy job but our experts leave the work site as clean as they found it. The material is fed from outside the house and the hose secured in the attic to ensure that dust, debris and allergens don't find their way into the main house.
Another concern when installing blow-in insulation is settling which reduces the insulation's effectiveness over time. Our experts are able to work around this issue whether that means using the additional material or other solution. Our procedures are non-invasive and rarely involve tearing up drywall or other such extreme measures.
top up your insulation with Blow in Cellulose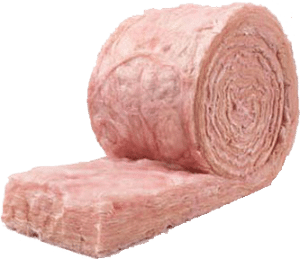 For decades Attic Insualtion Toronto has been the installer of batt insulation in Toronto. Batt insulation is an excellent option for insulating ceilings, walls, floors and attics especially in unfinished spaces where the batts are installed between studs, joists and beams. Our professional technicians do a pre-installation inspection to determine whether batting is the best option. Our contractors also advice on the best material for your application.
THE BENEFITS OF INSULATING YOUR HOME
Whether you are insulating your attic for the first time or replacing old or damaged insulation, this is a project that is well worth the investment. Some of the advantages that you can expect from professionally done batt insulation include;
Increased energy efficiency – you can expect to make significant savings in heating and cooling costs

Acoustic benefits – thick batting has excellent soundproofing qualities

Ambient indoor temperature – you can expect a consistent and comfortable indoor temperature with the right amount of insulation

Reduce your carbon footprint – high-quality insulation means your home takes up less of our precious natural resources for its energy needs

Aside from these benefits and more, many of our customers recoup their initial investment in as little as 3-4 years. Insulation can slash your energy costs by up to 80-percent.
BATT INSULATION INSTALLATION PROCEDURE
The first step is the pre-insulation walkthrough. This allows the Attic Insulation Toronto technician to get a sense of what is required in terms of batting material and other information he needs to formulate the way forward.
Next is the preparation which includes cleaning and air-sealing the attic or space to be insulated. The procedure here depends on the space and sealing requirements and may include sprayed on sealing, caulking, taping or a combination of these.
Finally, the technicians install the batt insulation using the industry's best practices, specialty equipment and hardware. All our insulation materials meet all local and national government guidelines and sustainability requirements. 
Installing New Attic Insulation Toronto
Our expert's advice that you should have your attic insulation inspected at least once a year or so. Although insulation can last 80 or even 100 years, there are many causes that can compromise the insulation's life. Hire our technicians for a thorough inspection and subsequent recommendations for your attic insulation Toronto.
Upgrading your insulation can improve your home's energy efficiency drastically and slash monthly bills by up to 80%. You can recoup your investment in as little as three years if you get the job done by an expert.
Installing new insulation is a positive step in many instances, however, there is such a thing as over insulation. Installing too much insulation compromises your home's ventilation and may cause moisture to get trapped inside the house especially in the attic.
A far more common downside of installing new insulation yourself is under-insulation. Signs that your new insulation is deficient includes uneven temperatures and drafts in various rooms, higher utility bills without having increased your energy usage and the second floor is unusually warm or cold during summers or winters.
Our Attic Insulation Toronto experts can guarantee your attic is properly insulated and with the proper material for your situation. Again, there are pre-installation procedures that ultimately affect the performance of your new insulation. There is also the question of whether it is necessary to remove the existing insulation. You may not even need new insulation if your energy efficiency issues are due to a faulty HVAC system. Our experts take all these factors into consideration before coming up with the best course of action.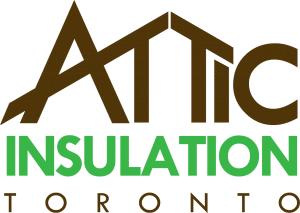 Quality Attic Insulation Installation in Toronto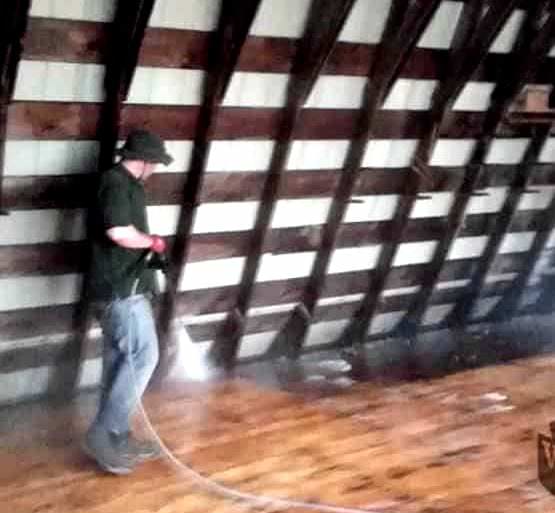 Attic cleaning is an integral part of the pre-installation procedure and is best left to a professional. Our Attic Insulation technicians have good experience cleaning in tight spaces and have the equipment and chemicals required for proper cleaning and sanitizing attic spaces.
Dust and dirt are an obvious problem since the attic generally sits undisturbed for long periods of time. This dust is easily transferred to the rest of your home via the HVAC system and compromise the indoor air quality. This is can be an especially serious issue for households with small children, the elderly and people with respirator problems.
Attic cleaning and sanitizing is a must after a rodent or wildlife infestation. Handling rodent feces and urine yourself is not a good idea because of the airborne pathogens contained therein. Our expert cleaners not only remove feces, urine and debris left behind by rodents and wildlife but also sanitize the area to kill disease causing organisms and deter other animals from breaking into the attic. Pheromones found in animal urine and feces can attract other pests for up to a kilometer if not cleaned properly. Our strong cleaning agents eliminate these concerns and more.
You also definitely need proper attic leaning after removing old insulation. This process helps to identify areas that require air-sealing and ensures you don't install new insulation over animal urine and feces, mold and mildew, dust and other contaminants.
We clean the attic as part of our insulation removal or installation service
Attic WildLife Removal Toronto
There are laws protecting wildlife in Canada so make sure that you are well versed before attempting to capture or remove wildlife on your own. It is illegal to kill or harm protected wildlife or transport protected wildlife for more than a kilometer without a permit. Traps aren't nearly as humane as most people think especially if you don't have the expertise to use them. Many wildlife die from exhaustion, dehydration, starvation or by getting mauled by prey or pets because they were left in the trap for too long. You are liable to be charged with animal cruelty in such a scenario.
At Attic Insulation Toronto we have wildlife removal experts that have extensive knowledge of wildlife behavior which allows them to come up with the most efficient and safest removal techniques.  We prefer exclusion or eviction because it is the most humane way to handle wildlife in residential buildings. There are occasions where tapping may be the only solution but this is done with care and expertise to guarantee the safety of the animal, residents and pets.
We remove all kinds of wildlife including squirrels, raccoons, bats, skunks and much more whether they are nesting in the attic, in the garage or under the deck. Our services also include thorough cleaning and sanitation after evicting the animals and finally, attic restoration if necessary. Our technicians wild-life proof the home with galvanized steel mesh or metal flashing to guarantee that the animals don't come back.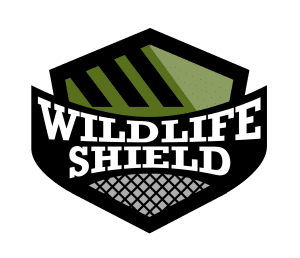 wildlife proof your attic by Toronto Wildlife
Removal Experts